Welcome to the Crompton House Church of England School Website.
Thank you for your interest in Crompton House School. Crompton House is an 11 -18 co-educational Church of England comprehensive school. It is school with an inclusive Christian ethos where every student is valued and treated as an individual. We set high standards and expectations and we encourage and support our students to achieve their very best. The school is situated in pleasant and spacious grounds and students benefit from a varied curriculum with access to modern facilities.
Young people are our future and we believe it is vital to prepare them for the challenges and opportunities of the 21st century. By providing a host of academic and extra curricular opportunities, students develop the skills, qualifications, confidence and flexibility needed to respond to the ever changing society in which we live. Our website is designed to reflect the blend of tradition, coupled with the latest in current educational thinking and technology. This is carried out in an atmosphere of calm and purposeful learning that we believe truly reflect life in Crompton House.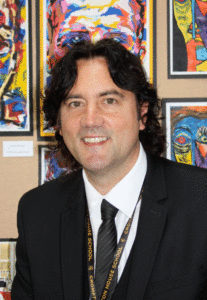 Crompton House School is a lively, dynamic learning community with an exciting and diverse curriculum, and a wealth of extra-curricular activities. Our passionate and dedicated teaching and support staff are fully committed to ensuring that all children experience not only the highest quality educational opportunities, but also that each individual learns and grows within a supportive and caring environment. Our website is a celebration of the wide range of our students' achievements and will give you an indication of the many opportunities available at Crompton House.
Our staff and Governors are immensely proud and privileged to work at Crompton House School and we aim to instil this feeling into our pupils. Our main school open evening takes place on the 19th of September and our sixth form open evening on Wednesday 7th of November and prospective students and their parents are welcome to make an appointment for a visit to the school on these dates. You will be able to see what we have to offer, talk to our staff and students and have a tour of the facilities.
We look forward to welcoming you.
Karl Newell BSc, MEd, NPQH