#WriteaSmile Postcard Initiative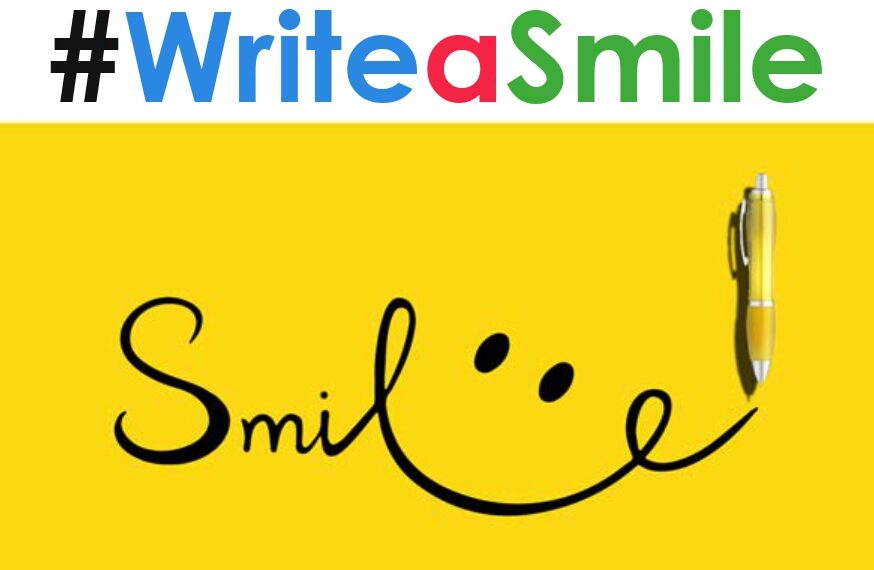 The #WriteaSmile postcard project emerged from an idea by a Year 8 student at Crompton House School. The objective is to combine literacy, SPAG and reading and writing skills with looking after one another's mental health and wellbeing. The initiative is to write messages of kindness and positivity to others with the hope of bringing a smile to both the writer and the recipient. They may include encouraging words, favourite memories, inspirational quotes or simply a funny joke.
The possibilities for the project are limitless and we are extremely proud of the developments and its reach so far. If our postcards help to brighten at least one person's day, then the project is doing its job.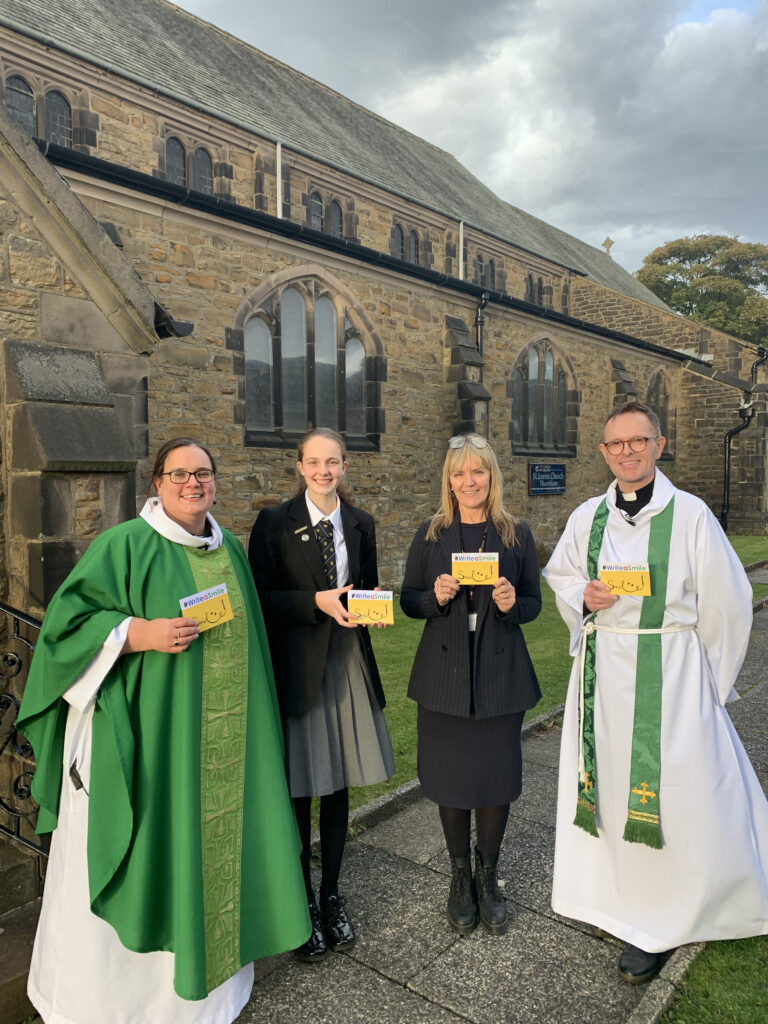 In a world full of technology, it is wonderful to receive a handwritten message of kindness and encouragement especially when times can be tough. It began with writing postcards to our friends and teachers within school and expanded to our younger students writing postcards to local primary schools. Then, during Children's Mental Health Week, students wrote postcards to the parents, carers and nurses caring for poorly children at the Royal Oldham Hospital and hand delivered them to the hospital. You can read the local news report here.
We also raised money through the project to purchase new books for the children's ward. Students also wrote to the residents of local care homes, hand delivering them to extremely grateful people. This was featured in the local newspaper. 
We have since visited our local churches, handing out cards to the congregation, local secondary schools and colleges where our students have written messages of kindness and encouragement to their students. This was in our local news and you can read the report here.
CHS is also writing #WriteaSmile postcards to send motivational messages to our exam students to help support and build confidence during challenging times. In the coming weeks, older students will be writing postcards to welcome new year 7 students schedule to join the Crompton House family for the new academic year. These postcards will be given to them during Borough Transfer Day.